Trucking and Logistics Consultant, Andy Ahern of Ahern and Associates Celebrates 24 Years in Business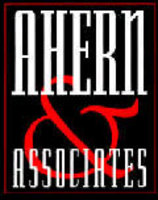 Phoenix, AZ (PRWEB) April 6, 2011
Ahern and Associates, Ltd., North Americas leading transportation management and consulting firm has announced a new milestone in successfully reaching twenty-four years in business. Surviving the many peaks and valleys experienced by the transportation industry, Aherns record of longevity is a testament to their underlying motto of always putting client needs first.
For nearly a quarter of a century, Ahern and Associates has successfully assisted hundreds of trucking and logistics companies with their acquisition needs as well as aiding struggling carriers with improving operations and increasing cash flow among other services. Ahern and Associates takes pride in the fact that they have built their business from day one based on trust, high ethical standards and over delivering for their broad list of clients.
Taking a specialized approach to their extensive array of service offerings, Aherns staff of ex-Presidents and CEOs of trucking companies have cemented Ahern and Associates as the industrys go-to firm by excelling within the following core competencies: Trucking and logistics mergers and acquisitions, trucking and logistics divestitures, leveraged buyouts, pre and post petitions transportation bankruptcies, operational reviews and audits, successor planning, business planning, sales and marketing programs and implementation of their signature transportation software, Financial I.Q.
The following is a list of clients Ahern and Associates either currently or has previously represented: