HTC One S: T-Mobiles First Android 4.0 Smartphone Goes on Sale at Wirefly April 25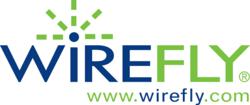 Reston, VA (PRWEB) April 19, 2012
Wirefly (http://www.wirefly.com), the Internets leading authorized retailer of cell phones, smartphones and cell phone plans, is adding yet another advanced Android-powered smartphone from T-Mobile that promises to delight and excite mobile phone consumers across the country. Beginning midnight PDT on April 25, 2012, Wirefly customers will be able to purchase the hotly anticipated HTC One S, the carriers latest 4G smartphone that garnered much attention and buzz when it was announced in February at Mobile World Congress in Barcelona, Spain.
With beauty, brains and brawn, the HTC One S is packed with innovation and style and will leap to the front of the pack as one of the most in-demand mobile phones available in the marketplace today.
Beauty: As the first device from HTCs new One series to launch in the United States, the One S offers consumers a distinctive streamlined style with its ultra-sleek, aluminum unibody design. Measuring at a mere 7.95 mm also makes the One S T-Mobiles thinnest smartphone ever, and its impressive 4.3-inch qHD Super AMOLED touch screen delivers bright and vibrant colors as well as crisp images and text with minimal glare – perfect for watching videos and movies or playing games outdoors.